Veggies & Fruits Tablets
Deep cleans fruits and vegetables with the greatest comfort: dilute a tablet in water to kill parasites and bacteria from the soil.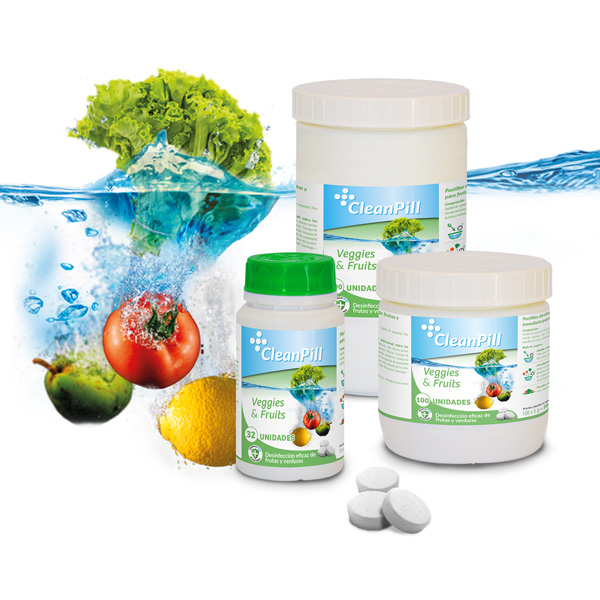 100% clean fruits and vegetables
Vegetables, fruits and vegetables are exposed to parasites and bacteria in the soil that can cause serious health problems. Cleanpill Veggies & Fruits tablets are a biocidal product to wash fruits and vegetables in depth.
This biocidal product does not alter the properties of food, preserving its taste and smell. It is very easy to use and from the first minute it has an action against the most common germs: staphylococci, salmonella, listeria, adenovirus …
Add one tablet for each liter of water and leave for 1 minute.
Put the fruits and vegetables in the water. Leave on for 5 minutes.
After five minutes, rinse them and they will be ready to serve maintaining their natural flavor and smell.
All Orache products comply with the most demanding regulations at European level, guaranteeing complete disinfection of: